I love looking at old movie documentaries or black & white photos.

Especially when they detail America growing.
Anything from the roaring 20's showing assembly lines, people at work or even at home; is classic America.
Similar to photos or films, certain products come to mind when I think of classic America.

Products that Americans created, which became a part of our culture.
That was then, and this is now.

Americans have had plenty of economic hardships of late, and many feel/see a problem in our culture.
Americans don't have pride like they once did.

I'm not going to bother looking at polls, because to be honest, I've known this for years.
My parents grew up with these items listed.

It was a time as America was becoming a powerhouse.

It reminds them of better times....
CHUCK TAYLORS
Last Time Made in U.S.: 2001
This bothered me when I bought a pair of Chucks a few weeks ago.
From 1918-1997, over 550 million pairs of Chucks were sold.

Sales were down after '97, and Converse now makes sneakers in Indonesia.
RADIO FLYER WAGON
Last Time Made in U.S.: March 2004
A classic American toy.

Every kid deserves to play with one at one point in life.

However, Radio Flyer apparently didn't think they should spend so much to produce it.

Now, these wagons are from China
CARS & MOTORCYCLES
Harley-Davidson, GM, Ford and Chrysler are mainly known as American made machines; which they are.

However.

Look at where these parts are made.

You'll likely see any place from as close as Canada, or far as China.
BUDWEISER
Last time owned by a U.S. company: November 2008
The king of beers has been an American icon since the late 1800s. Between product placements and hilarious commercials, many of us grew, with this brew.

Sadly, this American company/product was sold to a Belgium company.
BASEBALLS
Last Time Made in U.S.: 1969
I love this American sport.

Too bad their gear isn't American made.

Instead of signaling to the bullpen to call on the closer, Rawlings called for outsourcing with Haiti and Costa Rica.
LEVI JEANS
Last Time Made in U.S.: 2003
Cowboys, farmers and kids around the corner.

Everyone, had a pair of Levi Strauss jeans.

This American made product has been around for 150 years!

Well, at least till they closed all of their domestic companies, and opened shop in Latin America and Asia.
AMERICAN FLAG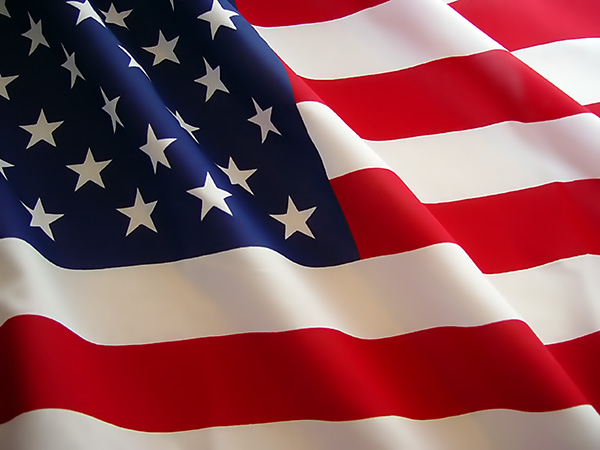 Without a doubt, the most iconic item, that has made this list.

Check those little white tags on our countries flag.

Once you get passed the washing directions, you'll be surprised what might show up.

I'm not sure when this trend started, but I feel comfortable saying, "That's when people sold out this country."
I really wish all of these products were created in America.

It would foster a sense of pride and create jobs as well.

Something this country desperately needs.
We need to bring it back to America's golden years.

A time when pride, work and happiness was in abundance.
Again, that was then, this is now.