There's nothing that can match Broadway for stature and dignity.
It's hard for me to totally agree with this quote.
Don't get me wrong. I love going to a Broadway show. I try to see at least one a year.
Can't recommend it enough to anyone.
But to be blunt ... This is New York fucking City.
There's so much to experience that goes totally unnoticed.
Which is why I can't totally agree with Davis's quote.
Recently I saw the play, "Three Months With Pook".
It was being showcased at the Dixon Place in the Bowery section of New York.
You won't see it advertised on a billboard or even being heavily talked about on social media. But it is the diamond in the rough that New York City can offer you.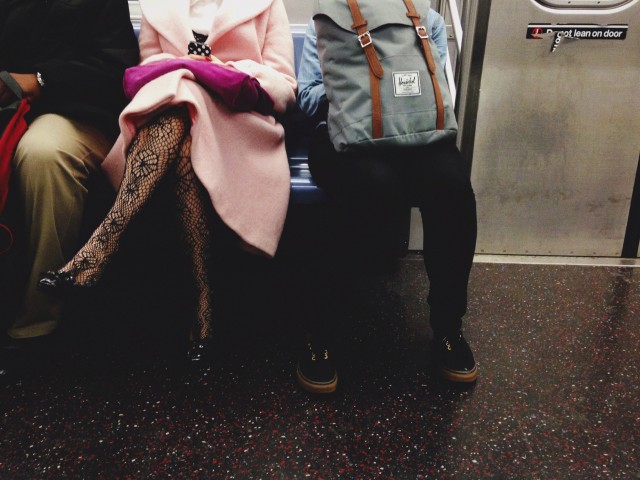 "Three Months With Pook" is a take on a new relationship problem. Which in part makes it a very refreshing story from the get go. Xavier, who is a gay man, and Pook, who is a lesbian, are forced to interact with each other. What starts off as a reluctant relationship, blossoms into something more. Suddenly, heterosexual feelings emerge, while trying to conquer inner demons. All while singing and having lots of laughs.
From the moment the lights went dim, to the standing ovation, John Curtis (Xavier) and Noni Culotta (Pook) had the audience captivated. I have to start off with their singing. Wow! In a moment's notice they went from unbelievably sad/dark to light/happy. Extremely impressive and it always threw you for a nice surprise.
I became lost in their performance. Their dialogue was so convincing that it felt like I was eavesdropping on someone's conversations. The relationship between these two is quite special.
My favorite part of their performance: the emotion.
With every discussion. With every lyric. With their body language. They truly felt like they were either in pain, love or living their day-to-day lives. That specifically is what made the show so unique.
The set and props were simple and worked perfectly.
I had a front row seat, and noticed that a lot of the items were either handmade, or likely picked up at a thrift / antique store.
It was simple, sleek and not over the top. Perfectly complimented the acting.
These two performers know how to sing. I was stunned by how beautiful it was at times. If I had to point out one aspect, it would be Pook's (Noni Culotta) singing. She performed with so much emotion. At times she's sing while crying. Not just for a moment, but for lengths at a time. A truly remarkable performance on her
I never understood how people from all around the world would come to New York City to eat at an Olive Garden or TGIFs. If you walk in any direction long enough you'll come across an amazing and unique restaurant. To a degree, "Three months with Pook" falls into that category.
Yes, as Sammy Davis Jr. Points out, Broadway is a unique and special place to be. No argument there. Everyone needs to experience a Broadway show (unlike an Olive Garden), but be open minded enough to watch a small play such as this one.
It doesn't have the glitz and glamour as a big time show, but it still provides you with the same joy and thrill. I can't recommend seeing this show enough. You'll laugh, cry and give them a standing ovation at the end.
Who knows where this show can be in a year or two. Maybe it'll be
Off-Broadway. Maybe they'll be asked to perform on a weekly or monthly basis. Whatever happens then ... If you're able to give "three months" to these characters ... You won't be sorry.